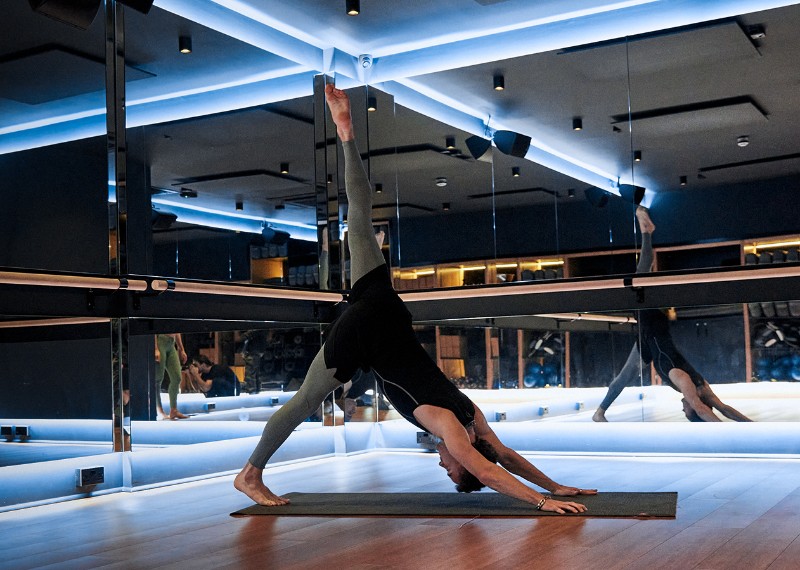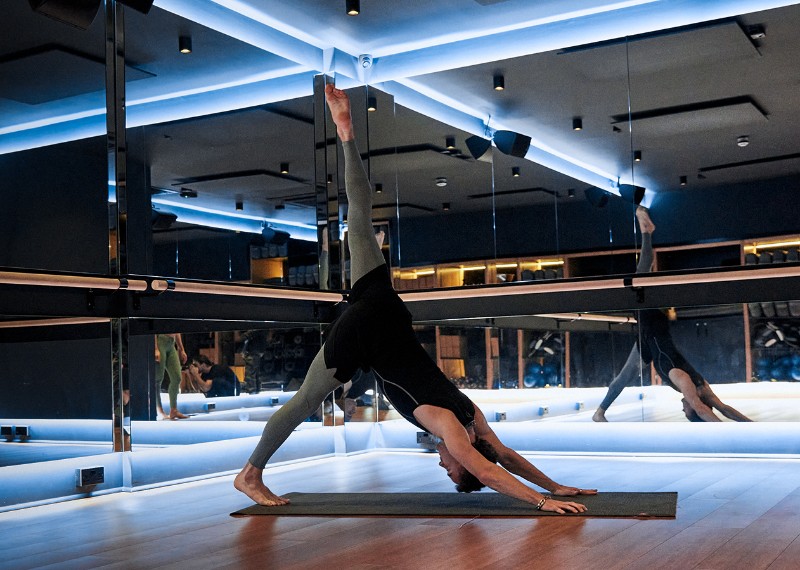 RE.CENTER (PILATES / YOGA)
60min
RE. CENTRE (PILATES + YOGA)
Dynamic & restorative flows of pilates and yoga practices performed in our state of the art humming mind and body studio, the first of its kind in Europe.
The studio emits a frequency, called Schumann resonance, Mother Earth's natural heartbeat/rhythm. It has been scientifically proven that by tuning into the planet's own magnetic frequency, people experience grounding and other benefits including enhanced learning/memory, body rejuvenation, balance, and improved stress tolerance.
WHAT TO EXPECT
HOT PILATES
Our Hot Pilates class is a dynamic flow of Classical Pilates exercises. This class integrates Joseph Pilates' mat exercises using body weight and resistance training; taught in sequences which challenge stamina and build up endurance, the class will help you develop muscular definition, control and total mind-body awareness.
An hour long class, with an infrared heated studio 28 to 30 degrees. Expect to sweat.
PILATES
Created by Joseph Pilates to improve spine health and strengthen the body inside out, our classes follow a contemporary approach to the method. Props are used to challenge stability, build strength and muscular control.
You will strengthen muscles whilst improving postural alignment and flexibility. Sessions are one hour long.
POWER YOGA
An hour long power vinyasa practice which incorporates standard flows, including standing poses, forward bends, backbends, twists, and inversions (always optional).
The classes are Dynamic, energising and balancing, which can help improve athletic performance and has the ability to reduce levels of the stress hormone cortisol in your body.
HOT YOGA
Rocket, vinyasa and Ashtanga flows where breath meets movement. Expect strong poses, long holds and thoughtful transitions to help guide you to go beyond the mind and come alive within.
Our yoga sessions are one hour long each, in an infrared heated studio 28 to 30 degrees. Expect to sweat.
Open to all levels
Book